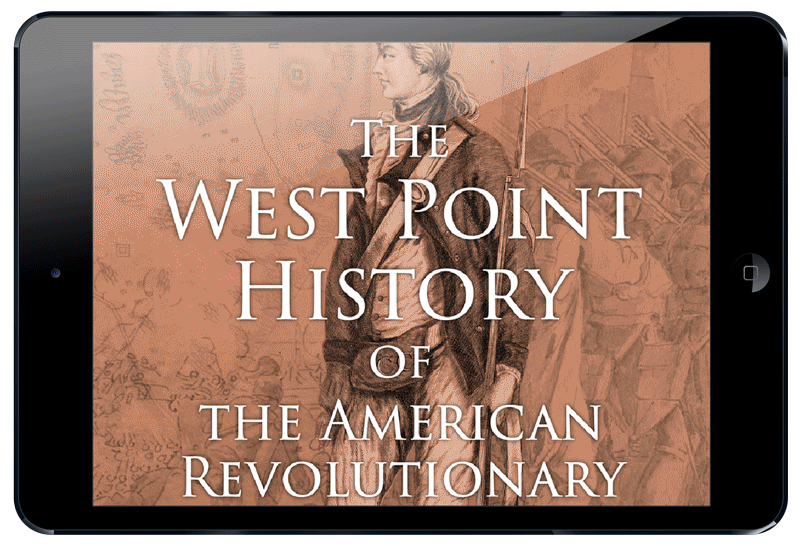 THE WEST POINT HISTORY OF THE AMERICAN REVOLUTION
We are excited to announce the release of our newest volume covering the American Revolutionary War!
This new volume offers a groundbreaking view of this foundational war. With a host of new, custom built digital features - including in-depth animated campaign maps, interactive data visualizations, in-depth detail on period propaganda, battle songs and lyrics, soldier hotspot interactives, expandable biographies, historical on-the-ground accounts, and precise battle maps - this interactive text offers a view of the war that has truly never been seen before.
As the New York Journal of Books states, the book "sets the standard for a single volume military history text on the American Revolution." And the digital features only add to this exceptional standard. Over six comprehensive chapters, the book outlines all aspects of the war, from the pre-war tensions and conflicts to the post-war survival of a nation state.
And of course, this digital text is available across all platforms on Windows, Apple, and Android devices.